A Guide to Modern Rustic Lighting.
A modern rustic aesthetic interior design uses a Juxtaposition of styles to create unique and complementary uses of clean modern lines with details of natural materials such as aged timbers, stone and other natural materials. These natural materials and finishes add warmth and rustic elements into a modern clean setting bringing a cosy, soothing and worn effect. Adding modern rustic elements into a clean neutral finished space merges two different styles that use different styles to create a fusion of finishes and a unique and layered effect, there are no hard and fast rules for a modern rustic interior which makes setting up your own space an exciting and rewarding challenge.
Modern Rustic Lighting – Nkuku Rustic Table Lamps.
Modern rustic lighting has become very popular over the last few years. The lighting market is full of modern rustic style fixtures and fittings. Modern Rustic pendant lights, table lamps and Lampshades can be found online and the UK is blessed to have a wealth of quality independent lighting suppliers. There is a UK supplier who offers a great and varied range of modern rustic lighting that has unique designs and also a delightful handmade feel, the name of this supplier is Nkuku. All of the items offered by Nkuku are made from environmentally friendly and sustainable materials, the Nkuku range wears the Eco-friendly tag with pride and traceability.
Nkuku was the brainchild of Ali and Alex Cooke who started the business in 2003 travelling, observing and appreciating the skills and products of true Artisans in Asia and beyond. The company has grown over the years and has several stockists across the UK and the EU and is based in Totnes SW England. Nkuku is an Ethical fair trade company that makes an effort to connect personally with all of the Artisans who make products for them. The range of Nkuku products is large and covers all areas of homeware from fabrics and ceramics to furniture.
In this post I want to show you some of the really lovely, unique and beautifully made Modern Rustic lighting table lamps offered by Nkuku as I believe that they offer you something quite rare if not unique in today's lighting market.
Please Note – this post may contain affiliate links, if you purchase from one of them we may receive a small commission at no extra cost to you.
---
Dia Jute Lampshades.
Nkuku offers a range of natural Jute Lampshades in both Ink and Natural colours. When choosing a table lamp these lovely simple lampshades add the natural rustic and textured feel that will lift the modern rustic look. the textured finish of these jute lampshades has a tactile quality that adds warmth to an interior. The natural fibres of these shades also act as a subtle filter of light, creating an ambient warm lighting effect. These natural lampshades are available in a range of sizes.

Dia Jute lampshades – Natural.
---
The Kara Table Lamp.
The stylish and functional small Kara Standing Lamp is well suited to a sideboard, side table or desk. The aged bronze finish adds an understated classic look to the lamp.  The lamp's design and form are very modern but when used with a Dia jute lampshade the Kara becomes a classic mixture of designs and forms making it a perfect piece of Modern Rustic lighting.
Dimensions – 54 cm x 24 cm x 14 cm
---
The Baba Green Smoke Glass Lamp – Large Wide
This Baba Lamp is Curvaceous and elegant, the large wide Baba glass lamp base has a striking organic look that combines modern materials with a rustic feel to its design. Timeless and beautiful the green smoke hued glass is skilfully hand-blown into a simple mould before casting. The glass base features a hammered detail, which involves shaping and hammering the glass when molten to create irregular but smooth contours that reflect the light perfectly, being hand finishes each lamp will be unique. Partner this lamp base with a Dia jute shade for a large statement piece of modern rustic lighting.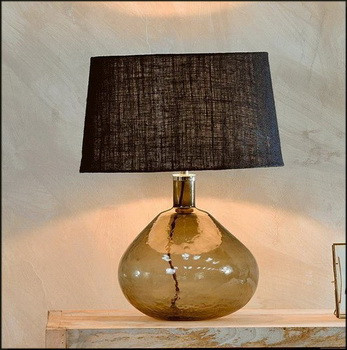 Dimensions 42 cm x 31 cm x 31 cm
---
The large Lumbu table lamp.
The beautifully made Lumbu lamp has an interesting antique appearance derived from the artisan techniques used to create it. The antique brass finish of the cast and hammered aluminium base enhances the tactile pattern in an understated and highly stylish manner. Each lamp comes with a brown fabric cord. The Lumbu lamp adds form and texture to any space and the lamp would look fabulous against a neutral background.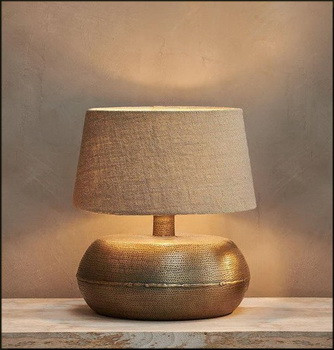 Dimensions 30 cm x 39 cm x 34 cm
---
The Ronga Tripod Table Lamp
Architectural in design, the Ronga Table Lamp displays stylishly on a console or sideboard. The modern-looking tripod base is constructed from sustainable mango wood and includes antique brass fixtures and fittings. The legs can be adjusted allowing the height to be set to a range of heights. The mango wood adds a textured modern rustic look to this sustainably made lamp base.
Dimensions 66 cm x 34 cm x 34 cm
---
Urku Table Lamps.
The Urku table lamps offer a unique and imperfect crackle finish which gives the Urku lamps an aged and characterful appearance. Manufactured from sustainable solid mango wood in two classic designs which add a modern rustic look with the finish adding great contrast. The paint effect is layered over the solid mango wood base and offers a tactile and textured finish.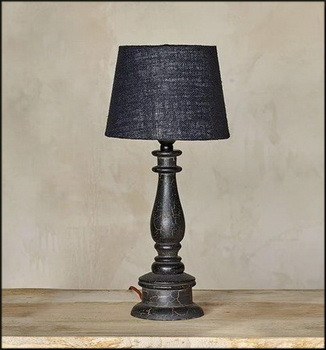 Urku Candlestick Lamp – Dimensions 35 cm x 12 cm x 12 cm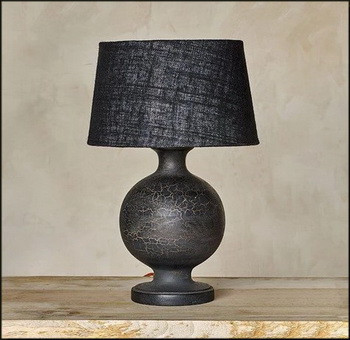 Urku Round Lamp – Dimensions 36 cm x 18 cm x 18 cm
---
Varanisi Table Lamps.
The elegant  Varanasi Table Lamps combines quality recycled glass with a striking ribbed design. The transparent glass offers a fresh and light design shape and form. Ideal on a console table or as a striking bedside lamp. The Varanisi lamps offer a great solution for mood lighting in a dark corner.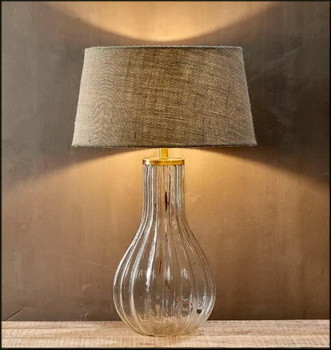 Varanisi Tall Glass lamp – Dimensions 48 cm x 24 cm x 24 cm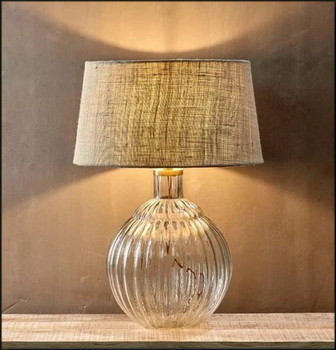 Varanisi Wide Glass lamp – Dimensions 43 cm x 28 cm x 28 cm
---
Ruanda Table Lamp.
The interesting and unique wood carving on display in the Ruanda curvaceous, solid mango wood lamps, is skilfully completed by hand. The design adds unique individual charm and character to each lamp with each lamp being unique in carved detailing. The Ruanda lamp offers texture and a rustic feel that will add to any modern rustic interior.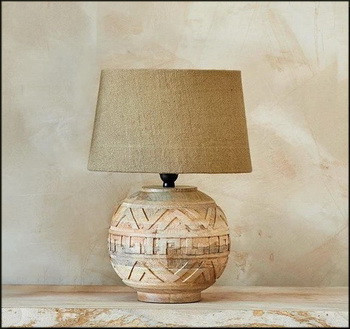 Dimensions 27 cm x 22 cm x 22 cm
---
The Usha Mango Wood Lamp.
The Usha lamp has an elegant design based on a timeless turned lamp base. The mango wood adds a great natural contrast to the elegant design and makes the Usha a great modern rustic choice. This timeless lamp is beautifully handmade from sustainable mango wood making it both eco-friendly and stylish.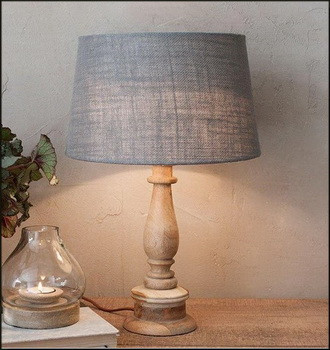 Dimensions 35 cm x 12 cm x 12 cm
---
Conclusion.
Nkuku offers something different and at an affordable cost. This is just a selection of my personal favourites from the range of Modern Rustic table lamps from Nkuku. You will find more to view at the Nkuku website along with other types of lighting and coordinated Artisan made fabrics, ceramics and furniture.
You can view the wonderful range of Nkuku handmade products HERE.
Please read my guide to French Rustic lighting HERE
I hope you have found the Nkuku range of  Modern Rustic table lamps of interest.
As always if you have any questions please do not hesitate to ask.
Michael Adkins. michael@hertfordshire-lighting.com