Hammered Metal Table Lamps and Ethnic Table Lamps.
In western culture there has always been a strong fascination with "Ethnic" table lamps and lighting.
In this post we are using Ethnic to describe beautiful items from across a large part of the globe. The Middle East, Africa, India and South East Asia.
Decorative ethnic items and lighting have been popular ever since the first examples were brought back to Western shores from faraway lands. These items allowed people in the northern hemisphere to have a small part of these mystic fabulous places in their homes.
With the increase in worldwide travel and tourism Artisans across these continents started to work and produce beautiful handmade items from Textiles to Wooden Carvings and of course Metal based items.
During the 1960s and into the 1970s "Moroccan" lighting became very much in Vogue, following on from this department stores such as Heals and Liberty started to source and stock lights and lamps from North Africa and beyond. At this time hammered metal table lamps started to appear, Habitat in London sold a wide range of these lamps and ethnic table lamps became a main stay for interior designers and for those seeking something a bit different.
Original ethnic table lamps are made by hand; materials are usually Brass, Copper and wrought Iron. Handmade versions of these lamps are never completely perfect or uniform. They will all carry signs of manufacture including hammering marks that can vary greatly across a surface, welding and brazing marks and sometimes marks from metal spinning, all of these marks and imperfections are a large part of the appeal of these lamps. Dimensional details can also vary by up to 5% from lamp to lamp so people buying a "pair" of lamps in the 1970s were often surprised to find their lamps were slightly different sizes.
Lamps from North Africa and South East Asia were often made from cast brass sections that would be spun and turned using rudimentary tools and polishing techniques, again these types of manufacture allow each lamp to have imperfections and marks that add to the design and provide a unique and one off look.
Today hammered ethnic table lamps are still sold new, this is testament to the design idea of the lamps and of course to the skill and craftsmanship of the Artisans who make them. Many new lamps are not necessarily handmade but there are many lovely examples on the market.
Finishes on this type of lamp vary; some make the most of the natural patina offered by Brass Copper and Iron. Often Brass versions were given a nickel silver finish. Many Ethnic lamps were also produced with decorative Embossed and hammered decorations and lamps from South East Asia can often be found with beautiful surface engravings.
Let's start by having a look at some Vintage Ethnic lamps which I hope will show you the potential of adding an Ethnic look and glow to a corner of your home.
The Beauty of a Hammered surface.
Vintage early 1990s Hammered Copper Ethnic Lamp
This is a large and very beautiful Vintage hammered copper lamp. This lamp has an original copper patina finish. It has not been polished and shows brass brazed details working marks to its Brass lid section. The hammering of the Copper is beautiful. In use these lamps are best not over lit and used with a shade that reflects some light downwards, this allows the hammering to reflect and come to life.
Vintage Nickel Silvered Brass Ethnic table lamp by Habitat of London
Another beautiful Vintage hammered lamp. This lamp is by Habitat of London and features a nickel silver finish and hammered embossed decorations, again the finish and decorations are enhanced by careful bulb and shade choice.
Making the most of a basic material.
Vintage Ethnic Steel Table Lamp with Brass highlighted brazing.
This is a large ethnic lamp that really makes the most of the basic materials used in its construction. The lamp is made from small off cuts of heavy gauge steel that has been rolled and brazed together to form a large round base, rolling marks are visible in the steel and the brazing is brass highlighted. The heat applied brown finish adds to the handmade look.
A Steel Obelisk Table Lamp with a Nickel Silver Finish
Another large Ethnic lamp made from Steel, this lamp is in the shape of an Obelisk and has dents, stains and marks from welding and manufacture, the top finish is nickel silver, the lamp is made to highlight its various imperfections.
Raw in material and style.
A Basic and very Heavy Cast Brass Ethnic Table Lamp from Africa.
This heavy Brass lamp is made using really basic casting techniques. Manufactured in Africa in the mid-20th Century the lamp bears many deep casting marks and signs of hammering and working, it has a great handmade look.
Beautiful Ethnic Engraved Lamps.
Mid-20th Century S.E. Asian Brass Table Lamp with surface engravings.
This is a tall lamp from SE Asia, manufactured from Brass with a cast and polished construction and finished with highly detailed and quite beautiful surface engravings.
A Beautiful Indian Table Lamp engraved with enamel painted infills
This striking tall lamp originates from India, made from cast brass and covered with detailed and good quality ethnic engravings that are infilled with bright and varied shallow enamel paints.
Buying Second Hand.
Beautiful Vintage Ethnic lamps can be found at various locations such as Flea Markets, Antique dealers and of course on line. If you find a second hand lamp don't be put off by small dents and imperfections as these are often original. There is great potential in many beautiful old lamps that will often be a one off due to the handmade nature. As always make an allowance for any old wiring to be checked and changed as standards change over the years.
New Ethnic Table Lamps.
Table lamps with an Ethnic style are still widely available today. Many specialist retailers sell new versions of Table lamps with designs based on the Vintage lighting of decades gone by. There are also many lamps available that offer a modern slant on the original ethnic idea and show distressed and worked metal finishes in a more modern format.
As with anything new you get what you pay for, there are some large chain store retailers who have ethnic lighting ranges but these are often lightweight and at the lower end in terms of quality.
Here are some of my own personal favourite Quality modern lamps with an Ethnic Design.
The DAR "Javier" polished Nickel table lamp.
28 Cm High x 25 Cm Diameter
The David Hunt Buccaneer Hammered Copper table lamp.
45 Cm High x 25 Cm Diameter
The Endon Indara Hammered Bronze Effect table lamp.
55.5 Cm High
The Endon Suri Table Lamp in Hammered Brass.
50 Cm High x 20 Cm Diameter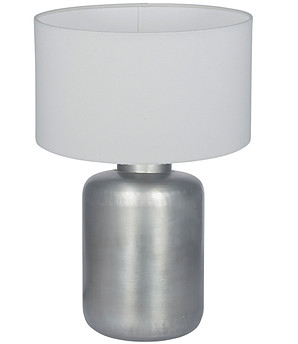 The Pagazzi Portici Table Lamp – Pewter finished metal with Gold detailing.
68.5 Cm High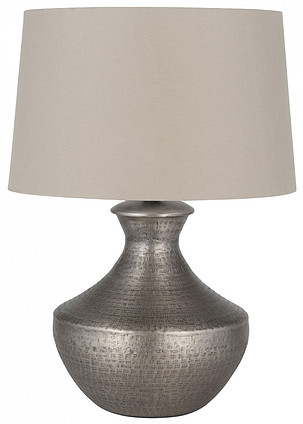 The Pagazzi Arthur Table Lamp – Textured hammered Aluminium base.
62 Cm High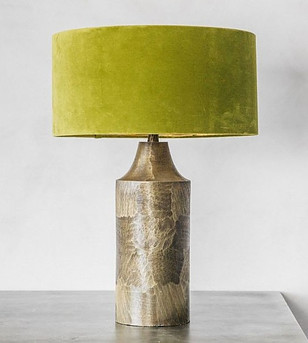 A Graham & Green Polished Bronze Metal Table Lamp
The Graham & Green Metal Lamp with an aged Bronze Finish
Graham & Green have a fine range of Ethnic Style lighting.
Some of these modern lamps are offered with complimentary items that can add a finishing touch to you your new lamps location so if you view any of these lights be sure to have a look around as there are some lovely items available.
As always if you have any questions please do not hesitate to ask me and I will always do my best to help.
michael@hertfordshire-lighting.com