Tom Dixon Home Accessories, Candlesticks and Tom Dixon Eclectic Interior Design Objects.
Tom Dixon A name linked for many decades with truly unique and wonderful items of lighting and furniture.
Tom Dixon is a name strongly associated with outstanding items of designer lighting. Tom Dixon lighting is beautifully made and of the very highest quality with a well-deserved reputation for combining outstanding design with quality manufacture. If you have a look at the Tom Dixon website you may be surprised to find a fine range of designer furniture which combines the same quality of design and manufacture seen in the lighting range, along with wonderful lighting and furniture the Tom Dixon website offers a range of outstanding, unusual and top quality home accessories.
The range of Tom Dixon accessories is unique in design and concept. The range uses various materials with the choice of material being a crucial element in the design of each piece. The designs you will find are abstract, different and scream of quality both in materials and design concept.
Here is a selection of some of my Favourites from the iconic range of Tom Dixon Home Accessories.
Please Note – this post may contain affiliate links, if you purchase from one of them we may receive a small commission at no extra cost to you.
---
The Bash range.
Bash is an appropriately named range of quality home accessories. The bash range is hand beaten, banged and bashed from large sheets of annealed heavy gauge brass. The bash range can be used as large bowls or serving dishes with the larger sized bash products having the size and stability to be used as both a decorative and a useful home accessory.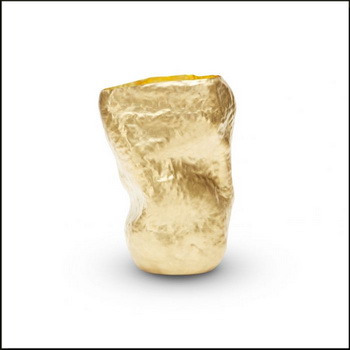 The Tom Dixon Bash Vessel Tall – 52 Cm High x 35 Cm Wide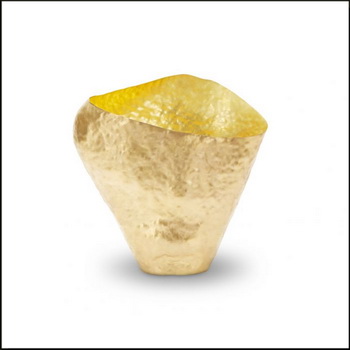 The Tom Dixon Bash Vessel Wide – 40 Cm High x 42 Cm Wide
The Tom Dixon Bash Platter Large – 7 Cm High x 75 Cm Wide
---
The Beat range.
The beat range of floor vessels are made from spun and welded brass, the shapes, finish and design of the beat range reflect and compliment the Tom Dixon lighting range of the same name which opens up a range of possibilities when it comes to the interior design of a space.
Tom Dixon Beat Vessel Drop – 96 Cm High x 60 Cm Diameter
Tom Dixon Beat Vessel Top – 75 Cm High x 30 Cm Diameter
Tom Dixon Beat Vessel Tall – 110 Cm High x 25 Cm Diameter
---
The Bone range of Brass Bowls.
The Bone range is made from heavy cast brass with an open structure and an architectural centerpiece form. The bowls are hand finished with a polished brass smooth finish.
Tom Dixon Bone Extra Large Bowl – 60 Cm Wide x 22 Cm High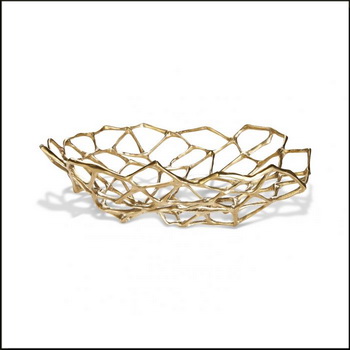 Tom Dixon Bone Large Bowl – 39 Cm Wide x 13 Cm High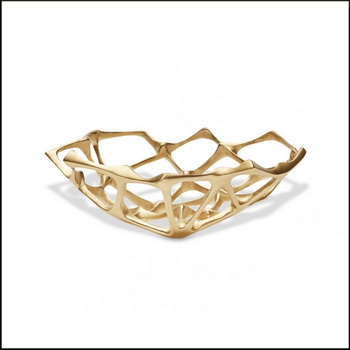 Tom Dixon Bone Small Bowl – 22 Cm Wide x 6 Cm High
---
The Carved range of Glass accessories.
Manufactured from heavy mouth-blown glass which is double layered. The black and white glass works together, it is cut back to define a series of circular motifs across the range. Hand made by Artisanal glassmakers in India who carefully carve away layers of glass in a design process that explores the opaque, translucent and the transparent features of the material.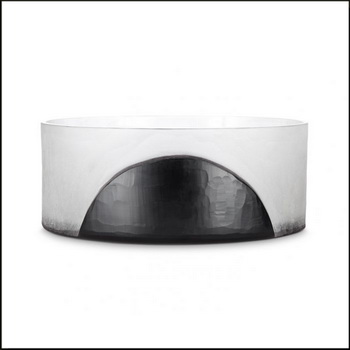 Tom Dixon Carved Black Bowl – 28 Cm Diameter x 11.5 Cm High
Tom Dixon Carved Stem Vase – set of two – 7.2 Cm Diameter x 10 Cm High
---
The Press range of glass interior design products.
Press is a range of quality heavy glass products designed and engineered to catch and refract light, and to last forever. The range has an industrial feel with an Art Deco accent. The heavyweight grooved Press range is made of fat, chunky coils of pure and clear transparent glass. The Press range has fine silhouettes and are simple in function and have a utility look. Manufactured by dropping big globs of molten glass at 1,200 degrees centigrade and pressed in two or three-part iron moulds to create the amazing Tom Dixon Press silhouette.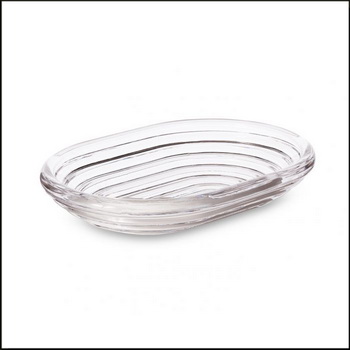 Tom Dixon Press Bowl Large – 40.5 Cm Wide x 29.5 Cm Deep x 8.5 Cm High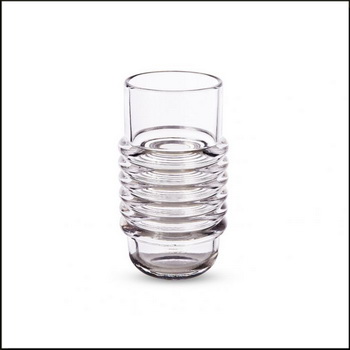 Tom Dixon Press Vase Large – 17.5 Cm Diameter x 31 Cm High
---
The Swirl range of Multi-coloured Home Accessories.
The swirl range is Substantial in weight, smooth in texture and bold in pattern and shape, Swirl accessories will inject a fresh pop sensibility into any setting. The range is made using recycled powdered marble residue, the unique process involves recycling the powdered residue from the marble industry, mixed with pigment and resin to create blocks of material that can then be sawn, sliced and turned on a lathe. Due to the nature of the pigmentation, each piece features a unique pattern due to the pouring process. Also available in a range of small tables.
Tom Dixon Swirl Book End Set – 15 Cm Wide x 15 Cm High x 5 Cm Deep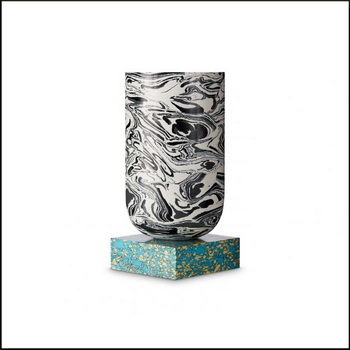 Tom Dixon Swirl Vase Medium – 29 Cm High x 14 Cm Wide
Tom Dixon Swirl Vase Small – 23 Cm High x 9 Cm Wide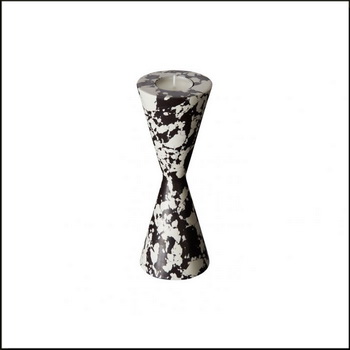 Tom Dixon Swirl Candle Holder – 22 Cm High x 8 Cm Wide
---
The Tank range of quality glass products.
The tank range is manufactured from mouth-blown clear glass with hand-painted copper detailing. The range varies from generously proportioned vases through to Decanters, Drinking glasses, ice buckets and candle lanterns. The Tank range is handmade in Poland, This Tank range has a line of functional shapes that reflect scientific glassware.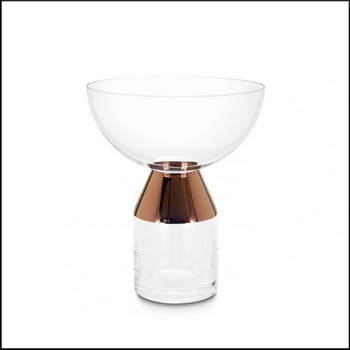 Tom Dixon Tank Vase Large – 36 Cm High x 30 Cm Diameter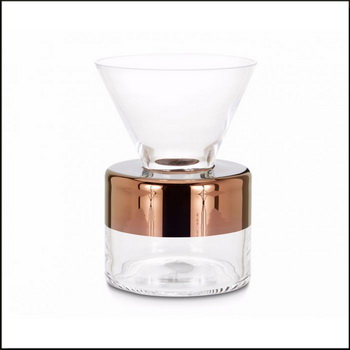 Tom Dixon Tank Vase Medium – 19 Cm High x 14 Cm Diameter
Tom Dixon Tank Vase Medium – 29 Cm High x 11 Cm Diameter
---
Conclusion.
The Tom Dixon website is full of iconic and wonderful items of interior accessories, the range is varied in materials and designs but all of the Tom Dixon accessories share great quality and cutting edge unique design. The Tom Dixon website also has a world-famous range of designer lighting and furniture many of which are available to match the accessory range. If you visit the website you will also be able to see some interesting case studies on projects such as restaurants, hotels and even churches that have used the Tom Dixon range.
I hope you have found this post interesting.
As always if you have any questions please do not hesitate to ask.
Michael Adkins. michael@hertfordshire-lighting.com